7 tags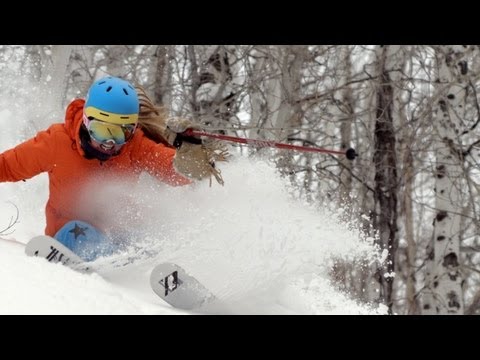 1 tag
Leaving a Positive Legacy One Music Note at a Time
Ever wonder how you can connect music, sustainability, travel, and service?  Check out Positive Legacy!   Positive Legacy has found a way to integrate music and service to benefit people and the environment.  They transcend cultural boundaries by learning about the needs and aspirations of the communities they visit during events like Jam Cruise and Mayan Holidaze and create service activities...
5 tags
Shimtern Stories: Electric Forest WET After Party...
Our Summer Shimtern, Meg, tells it straight - WET Electric Forest After Party shook the summer: This summer has been a wild and crazy ride, and it's hard for me to choose one specific favorite memory. Thinking back, I'd have to pick the Electric Forest After Party featuring White Noise, Two Fresh, and the two crazy guys who make some of my favorite music of the moment, Cherub. From setting...
3 tags
New on StreetShimon - Rubblebucket & Reptar Tour!
          Two killer bands have teamed up to give you one sick show! Rubblebucket and Reptar tour has happened upon us.  Live in Denver, LA, or Minneapolis areas? Get on their StreetShimon Street Team and earn a ticket to the show!
1 tag
Shimtern Stories: Toast to the Summer
As the Summer Festival Season comes to a close and our Summer Shimterns leave us with their pockets full knowledge and festival finesse, we asked them share a piece of their journey with us. We have the pleasure of sharing Katrina's story with you today, if you need us we'll be hiding under our teary-eyes under our desks for a moment. This summer was an experience you cannot get...
Volunteer Positions still available for...
Become a CounterPoint Volunteer! Do you want to be a part of the first ever CounterPoint Festival? Here's your chance! We are looking for a few good volunteers to trade some hard work for an experience you will never forget. If you're responsible, friendly, and willing to be a team player, joining the Work Exchange Team (WET) is for you! All volunteers are required to work up to 16...
2 tags
Volunteer at CounterPoint with WET
Bassnectar • Skrillex • Pretty Lights • AVICII • Steve Angello • M83 • Excision • Laidback Luke • Alesso • Crystal Castles • Big Boi • Zeds Dead  • Big Gigantic • Big Gigantic • Ghostland Observatory • A-Trak • Atmosphere • Feed Me Porter Robinson • LOTUS • Toro Y Moi • MiM0SA • Washed Out • Zedd • R3HAB • Theophilus London • Reptar • 12th Planet • Beats Antique • Conspirator • Emancipator •...
1 tag
Suwannee Valley Flood Jam
3 tags
Promote CounterPoint Music Festival; Go for Free!
» For more on Street Teaming for CounterPoint                                                        
3 tags
Earn Your Way to DeLuna Fest on StreetShimon
Already excited for DeLuna Fest? Use that energy to help spread the word and earn a ticket to this Beachy Fest and other sweet rewards along the way! —— The Line-Up is looking pretty hot, and Pensacola in September is sounding pretty good.  Rock out the Street Team by spreading the word until the festival, then spend your time rocking out to Pearl Jam, Foo Fighters, Zac Brown...
2 tags
We're looking for Fall Interns!
Like the seasons, all Interns must change.  Our Summer Interns rocked it this year and have fully bloomed into Shimstars. We're ready for a new class of Fall Interns here at Shimon Presents that are ready to jumpstart their career in the Music Industry. Intern with Shimon Presents to utilize and expand your promotional, marketing, and event management skills.  This isn't your...
2 tags
3 tags
6 tags
Volunteer Spots Still Available!
Are you a fan of the Allman Brothers Band, Lettuce, Big Gigantic, or The Flaming Lips? Want to have an amazing weekend in Legend Valley with these amazing artists… for free? All you have to do is work 15 hours at All Good this year and get your ticket paid for! To sign up, first you need a Work Exchange Team account. Once your account is set up, you can apply for All Good with a $15...
2 tags
If your headed up to Electric Forest this week...
3 tags
Electric Forest 2012: Top 10 Things to Bring
        1. Minnesota or Michigan? Don't get confused, print out your road trip directions beforehand. Also, get a head start on getting to know the Sherwood Forest by heading on over to Electric Forest's Website and print out the 2012 Festival Map! 2. "Basshead" Lamp- Yes, this festival takes place in a forest so it's quite dark in some places. Bring your own headlamp so that you can navigate...
2 tags
2 tags
Phishin' in Atlantic City
Work Exchange Team went full on Phish this past weekend at Bader Field - rocking out the Front Gate and dishing out the truth at Info Booth/Lost & Found.
1 tag
How did you Bonnaroo?
1 tag
We're at Waka! Are you?
Volunteer for Phish in Atlantic City!
Volunteer with WET for Phish at Bader Field in Atlantic City, June 15-17th! Applications are now open for the Phish Run in Atlantic City! Guess how much Phish you're NOT missing! Volunteer a minimum of 10 hours towards the event to earn a free ticket! Volunteers will work (1) 5 hour shift for two days and have a whole day free! On the days you are working, you are guaranteed to see MOST of the...
2 tags
On the road with WET: Hangout Music Fest 2012
The Work Exchange Team has been on-site all week in Gulf Shores, AL for The Hangout Fest and our volunteers have been rocking it out whipping this festival site into shape.  Now that the music has started, our during fest volunteers have jumped into action - check out what we've been up to and stay tuned in with us the rest of the weekend on Twitter and beyond!                
2 tags
Wake Up Wednesday Playlist: Hangout Music Festival...
2 tags
Did someone say Hangout Music Fest?
1 tag
Shimtern Spotlight: Meet Alyssa!
                      What I love most about my internship… - I love the atmosphere of the work place.  Seth's witty jokes makes everyone laugh even if they aren't that so "funny". It's just the way he says them.  I also love the fact that the staff brings their dogs to work.  It makes the office a lot more interesting with dogs running around. If I was in...
3 tags
Bonnaroo Volunteer Deposit Contest!
It's contest time! This year winners will select their prize from the following prize pool. Each prize may only be selected once, and a total of 3 winners will be chosen: Prize 1: $250 - cash money! Prize 2: (2) tickets to Forecastle Fest 2012 in Louisville, KY July 13th - 15th Prize 3: (2) tickets to Bonnaroo 2013  How do you win? Get your deposit in no later than 11:59PM EST May...
2 tags
Volunteer: Phish at Bader Field, Atlantic City
We are very excited to add another Phish event to the Work Exchange Team Festival docket this year. Applications are now open for the Phish Run in Atlantic City - Bader Field - June 15-17th. Here's the big news, volunteers, guess how much Phish you're NOT missing! Volunteer a minimum of 10 hours towards the event to earn a free ticket! Volunteers will work (1) 5 hour shift for two...
3 tags
Volunteer and enter to Win a pair of tickets to...
HOW DO YOU WIN? Get your  Work Exchange Team Volunteer deposit in between now and 11:59 PM EST May 7th and you will be eligible to be part of the drawing for a pair of tickets to Wakarusa 2013!  If you have already gotten your deposit in you are automatically entered into the drawing!  Haven't Applied yet?  You can still apply and get your deposit in!  Work in exchange for your ticket -...
2 tags
Festy Flashback: Bonnaroo
How are you making your time more ROO while you wait for Bonnaroo XI? We're reminiscing about WET at Roo '11.
1 tag
Wake Up Wednesday Playlist: 4/18/12
It's that time of week again to take an hour to shake it up Shimon Presents style!
2 tags
Volunteer for 3 Days of Music & Beach
      Hangout Music Festival is only into its third year of fest-dome and has already mastered the basic elements of the perfect music festival.  You just can't beat kicking off the festival season on the beach, surrounded by some of the best touring bands of the summer.The Hangout line-up rivals some of the best festivals this year: Red Hot Chili Peppers, Jack White, Alabama Shakes,...
1 tag
Shimtern Spotlight: Meet Liz!
Meet Liz! She's getting her feet wet in the music business as a Spring Intern here at Shimon Presents.  Read on to find out what types of hopes, dreams, loves, and oddities make up a Shimtern. If we gave you control of the speakers, what would you play? Depends on my mood, but I always dig some Van Morrison, Warren Zevon, Dave, or The Avett Brothers. Right now I'm obsessing over...
2 tags
Get WET at Wakarusa
Wakarusa Music Festival in Ozark, Arkansas has been attracting a lot of attention recently, and for good reason.  Waka is suddenly a not-so-hidden gem in the festival community.  Just in the past few summers, it went from being a small festival on a mountaintop to attracting tens of thousands of patrons and being voted as a must-experience festival in the industry. It really is an idyllic...
1 tag
Wake Up Wednesday Playlist: 4/11/12
Whew! We're halfway through the week. Rev up your Wednesday with the music we've been working and playing to recently. The Shimstaff here at Shimon Presents combined the music we've been digging into this week's edition of the Wake Up Wednesday Playlist!
1 tag
WET 3.0 is here!
Volunteering at music festivals this summer just got better! The new Work Exchange Team site launched yesterday and it is looking pretty saucy.  With a new design, the site is created to make the WET experience more interactive and enjoyable for all of you!  WET 3.0 features a new Facebook Connect to make sure you are getting the most out of your festival experience.  Now you can log in easily...
2 tags
1 tag
Shimtern Spotlight: Meet Rafi!
We sat down with our awesome Shimtern Rafi, got him to divulge all of his secrets to us, and decided to put them on the internet. Meet Rafi!                   If we gave you control of the speakers, what are you playing? I would probably either play some String Cheese Incident or Fugees. Two very different choices, but Lauryn Hill has my heart always and forever. What do you want to be when...
2 tags
WET returns to Hangout Music Fest
We are happy to add another amazing festival to the Summer 2012 WET roster. The Work Exchange Team will be returning to Hangout Music Festival in Gulf Shores, AL and Applications are now LIVE! Volunteer with WET to earn your ticket to 3 days of Music and BEACH this May!            Spots are limited, be sure to get your application in soon!
2 tags
WET at Bonnaroo!!
3 tags
Volunteer at All Good Music Festival
This is not only your chance to say "I was at the first All Good at Legend Valley," but you can kick that up a notch to "I helped make the first All Good at Legend Valley HAPPEN!" That's right, volunteer applications are now OPEN for our favorite feel-good, no over-lapping set festival. Help out and rock out to The Allman Brothers, Flaming Lips, Phil Lesh &...
3 tags
ShimStaff Picks: Jessica Pyrdsa
Looking for new and upcoming talent in Atlanta? Jessica Pyrdsa is one of our local favorites.  She's been bringing her smooth, soultry tunes and bluesy crooning around town, and just dropped a beautful EP, "Whistler's Daughter," into our laps. And dang, it. is. good. Check out her tunes here:         The album is great, and her live show is even better. Luckily, you...
3 tags
Shimon Presents: The Summer Festlist!
Now that we are all happily in our artist announcement comas, we've taken the time to go back and reflect on all of the amazing line-ups that have come out in the past few weeks.  From Wakarusa and Bonnaroo to Electric Forest and All Good - I think everyone is ready to get on the road for the Summer.  Well, it's only the end of February, so The Summer Festlist Playlist will have to...
4 tags
Volunteer at Electric Forest!
Electric Forest [June 28th - July 1st] becomes one of the most visually stunning events of the year at the Double JJ Ranch in Rothbury, MI. This year, Bassnectar, STS9, Thievery Corporation, Girl Talk, Santigold, Steve Aoki, Ghostland Observatory and many more will be joining String Cheese Incident this summer in the Forest! Want to kick your experience at Electric Forest up a notch? ...
3 tags
3 tags
Get WET at Wakarusa: Applications are now open!
You heard right! Wakarusa Work Exchange Team Volunteer Applications are up! Pretty Lights, Avett Brothers, Primus, Girl Talk and many more will be rocking it at Wakarusa Festival at the end of May. Experience the feel good vibes on the Mountain like never before -  behind the scenes!  Volunteering is the perfect way to get even more involved in the Waka Community. Meet other volunteers from...
4 tags
Shimon Presents: Summer '12 Internship
The moment you've been waiting for is here. Applications are open for the Shimon Presents Summer Internship!               This face-paced internship opportunity will give you a one of a kind experience working in the Music Industry.  Shimon Presents is a unique environment to gain experience in event and marketing management, and volunteer coordination. Interns will come to Atlanta to...